Come Gather With Us!
From June 24 until Labor Day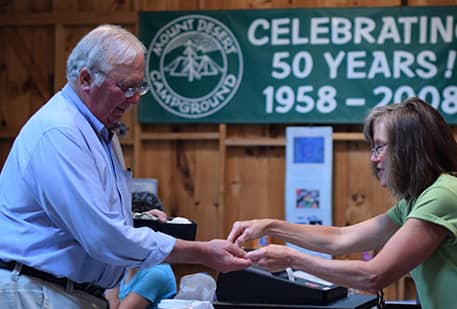 The Gathering Place is open all day for campers to come in, relax, visit with other campers. Read a book, play cards, write a postcard or if you come during the staffed hours, purchase a cup of freshly brewed coffee by Coffee by Design and enjoy some tasty treats from local bakeries. You can also purchase crab nets, ice or wood for your campfire!
Want to get away but stay connected? We offer free Wi-Fi at the Gathering Place.
In the evening try our delicious hand-dipped Gifford's® ice cream from Maine. Among the many flavors are Maine Black Bear, Maine Moose Tracks and Maine Deer Sign.